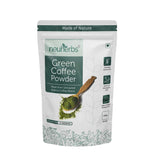 Green Coffee Beans for Weight Loss, Blood Sugar Management and Detoxification for Men & Women
---
Tax included. Free Shipping Above ₹499.
Delivery:
Products are usually delivered in 2-4 days.
Green Coffee Beans are unroasted green coffee beans that are packed with antioxidants and pharmacologically active compounds. It is believed that green coffee supports Weight management efficiently.
Delivery: Products are usually delivered in 2-5 days.
Offers: Rs.150 Off on orders above Rs. 999. Code: NEU150
Offers: 15% Off on orders above Rs. 1499. Code: NEU15
Key Benefits
Green Coffee Beans For Weight Loss & Management

Green coffee is known to possess chlorogenic acid (an antioxidant) which helps boost metabolism & hence assists in weight management.

Green Coffee Beans For Blood Sugar Management

Help improve insulin function, which assists in maintaining blood sugar levels

Green Coffee Beans For Detoxification

The richness of antioxidants help flush out toxins & makes it perfect for body detoxification.
Key Ingredients
Raw Beans

To deliver you the natural gift of mother earth.

Unroasted Beans

To deliver the naturally intact nutrients

Heavy Metals Tested

To deliver safe & quality product
How To Use
Pre/post workout

Before your heavy meals

Take 1 cup of green coffee
Is it effective for weight loss?

Yes, Green Coffee is known to boost metabolism and reduces fat absorption in the body which can help you in losing or managing weight.

What is its shelf-life?

neuherbs Raw, Unroasted Green Coffee Beans are best before 18 months from the date of manufacture.

Is it licensed through fssai?

Yes, neuherbs unroasted green coffee beans is made as per fssai guidelines.

Can we add sugar or honey into it?

neuherbs Green Coffee Beans have a unique & natural taste, but if you want to enhance its taste you can add honey & lemon according to your preference and weight goals.

Do I need to use it whole or can I convert it into powder?

Yes, you can grind it in strong grinder and use it by converting in powder.

Can I use after roasting?

Green Coffee beans are unroasted due to which they consists of nutrients that are not available in roasted coffee, so to take advantage of green coffee use it unroasted.

Do I need to throw beans after soaking?

No, you can boil the water along with beans, so obtain its maximum benefits.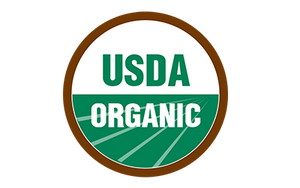 USDA Organic Certified
Certified products, Authentic Organic Ingredients, sourced organically for Holistic Well-being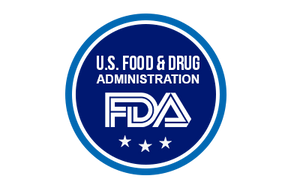 US FDA Approved
Stringent hazard checks and a thorough food supply security mechanism to deliver industry-safe products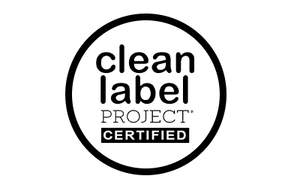 Clean Label Project
CLP Certification insuring food and consumer safety from Pollutants, Contaminants, Heavy Metal, pesticide residue & chemicals of concern, along with labelling truth.
FAQs
These Seeds are Raw or Roasted?

These Seeds are Raw or Roasted?

Can I Roast Them?

Yes, it can be enjoyed as a raw or roasted
for quick crunchy & munchy snack as per your preferences and convenience.

Are they peeled?

Yes, Neuherbs Pumpkin Seeds are raw,
unroasted, and deshelled to help you reap the health benefits of pumpkin seeds
without any extra efforts.

How many days do you take to deliver the orders?

We take 3-4 business days to deliver
normally, from the day of placing the order.

How can I track my order?

After placing the order, you will get an Order ID with which you can track the status of the order on our website. Once the order is shipped, we will provide you with a tracking link so that you can track the movement of your order.

How can I return a product?

Please note that the return and refund policies are different for each product.
Green Coffee Beans for Weight Loss, Blood Sugar Management and Detoxification for Men & Women
New product with Good taste
I brought the product,
It's having good and new taste. I like the product v.much
Excellent effective
Very good alternate for boring green tea
Green Coffee Beans for Weight Loss, Blood Sugar Management and Detoxification for Men & Women
New product with Good taste
I brought the product,
It's having good and new taste. I like the product v.much
Excellent effective
Very good alternate for boring green tea