Watermelon Seeds & Pumpkin Seeds combo rich in potassium, fiber & protein helpful for Heart Health, Bone Health & Improve Sleep Cycle
---
Tax included. Free Shipping Above ₹499.
Delivery:
Products are usually delivered in 2-4 days.
With the goodness of natural healthy fats, minerals, vitamins & fiber, neuherbs is here with an amazing duo of Pumpkin & Watermelon seeds. These are completely raw and unroasted. Intact with natural nutrients, these can be a healthy snack option for your daily snacking needs.
Delivery: Products are usually delivered in 2-5 days.
Offers: Rs.150 Off on orders above Rs. 999. Code: NEU150
Offers: 15% Off on orders above Rs. 1499. Code: NEU15
Key Benefits
Helps Manage Heart Health

Pumpkin seeds are rich in potassium, fiber & protein. Watermelon seeds are good in iron, copper, manganese that together helps manage blood pressure, blood cholesterol levels, improve blood circulation & keep heart active.

Helps Maintain Bone Health

Watermelon seeds are naturally rich in bone-healthy minerals like zinc, magnesium, & phosphorus that may help in maintaining joint & overall bone health

Helps Improve Sleep Cycle

Pumpkin seeds are a source of tryptophan: a substance that helps balance the sleep cycle. For this, pumpkin seeds can be a good option for improving the sleep cycle.
Key Ingredients
Raw

To deliver you the natural gift of mother earth.

Unroasted

To deliver the natural taste with intact nutrients

Plant-Based

To deliver you a quality product
How To Use
For Morning Breakfast

Top it on your favorite shakes, delicious oatmeal, juices or smoothies.

For Your Sweet Tooth

Grind it or use it whole in your cake or muffin batter. They even work if you sprinkle them on your cake for decoration.

For Guilt-Free Snacking

Munch on them raw, or roasted or as a crunchy topping for your chikki, granola, oats, poha, & salad.

Are they roasted?

No, these Pumpkin & Watermelon seeds are completely raw & unroasted.

Are they salted?

No, this mix of Pumpkin & Watermelon seeds is unsalted so that everyone can enjoy its benefits.

Can I use them for weight management?

Yes, this combination of pumpkin & watermelon seeds are good in fiber, protein, healthy fats & other essential minerals that can help you in managing weight.

What are its shelf-life?

The shelf-life of pumpkin & watermelon seeds is 12 months each from the date of packing.

Are they gluten-free?

Yes, these seeds are naturally gluten free & healthy for your gut also.

Do we need to wash it or are they ready-to-use seeds?

neuherbs Pumpkin & Watermelon seeds are ready-to-use. No need to wash them.

Are they GMO or NON-GMO?

neuherbs Pumpkin & Watermelon Seeds are cultivated organically through natural pollination. Thus, they are naturally GMO-free.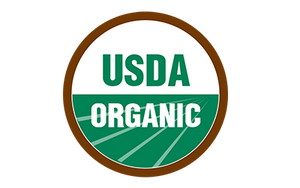 USDA Organic Certified
Certified products, Authentic Organic Ingredients, sourced organically for Holistic Well-being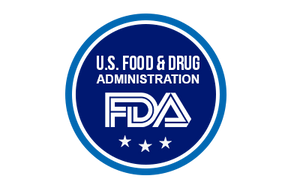 US FDA Approved
Stringent hazard checks and a thorough food supply security mechanism to deliver industry-safe products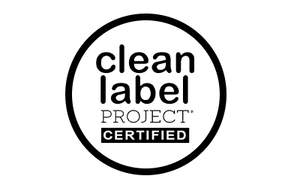 Clean Label Project
CLP Certification insuring food and consumer safety from Pollutants, Contaminants, Heavy Metal, pesticide residue & chemicals of concern, along with labelling truth.
FAQs
These Seeds are Raw or Roasted?

These Seeds are Raw or Roasted?

Can I Roast Them?

Yes, it can be enjoyed as a raw or roasted
for quick crunchy & munchy snack as per your preferences and convenience.

Are they peeled?

Yes, Neuherbs Pumpkin Seeds are raw,
unroasted, and deshelled to help you reap the health benefits of pumpkin seeds
without any extra efforts.

How many days do you take to deliver the orders?

We take 3-4 business days to deliver
normally, from the day of placing the order.

How can I track my order?

After placing the order, you will get an Order ID with which you can track the status of the order on our website. Once the order is shipped, we will provide you with a tracking link so that you can track the movement of your order.

How can I return a product?

Please note that the return and refund policies are different for each product.
Fresh as expected
The seeds are fresh and in full shape, not broken.