Offer Product Dark Chocolate Peanut Butter
---
Tax included. Free Shipping Above ₹499.
Delivery:
Products are usually delivered in 2-4 days.
Neuherbs Omega Peanut Butter Dark Chocolate Creamy with added Omega-3, made with the finest quality roasted peanuts & Dark Chocolate. A mouthwatering nutritious combination.
Delivery: Products are usually delivered in 2-5 days.
Offers: Rs.150 Off on orders above Rs. 999. Code: NEU150
Offers: 15% Off on orders above Rs. 1499. Code: NEU15
Key Benefits
Peanut Butter For Energy Boost

Provides you the richness of protein for an instant energy boost

Peanut Butter For Heart

This Dark Chocolate Peanut Butter naturally contains PUFA & MUFA. And has added natural omega-3 from flaxseeds along with dark chocolate, which is good for heart health & tasty too.

Peanut Butter For delicious snacking

This delicious Dark Chocolate Peanut Butter can be a healthy version of regular butter along with its dark chocolate taste that satisfies your taste buds.
Key Ingredients
Roasted Peanuts

To deliver the natural taste benefits of peanuts

Omega-3 From Flaxseeds

To deliver daily essential fats

Dark Chocolate

To deliver you a delicious proteinaceous food
How To Use
Anytime As Snack

Slurp on it anytime for a tasty protein boost

As Filling For Baked Goods

Add it in cakes, cookies & bread batter

As Breakfast

With bread or in oatmeal & shakes
Can I use it as a healthy meal?

Yes, you can use it as a healthy meal in your bread toast, fruits, celery, Shakes, and Smoothies

Is it made from raw peanuts?

No, neuherbs Dark Chocolate Peanut Butter is made from roasted peanuts for a better taste

Does oil separation take place in this?

No, oil separation does not take place in this dark chocolate peanut butter.

What is its shelf-life?

neuherbs Peanut Butter with dark chocolate is best 12 months from the date of manufacture.

Can it be used by kids?

Yes, it can be enjoyed by kids (above 5 years)

Does it come in a 1 kg pack?

No, neuherbs Dark Chocolate Peanut Butter is available in 400g packaging

Does it contain Omega-3 from a non-veg source?

No, neuherbs Dark Chocolate Peanut Butter contains omega-3 from flax seeds that is why it can be useful for vegans.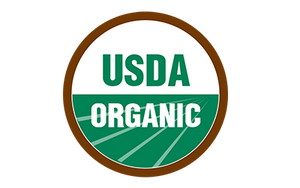 USDA Organic Certified
Certified products, Authentic Organic Ingredients, sourced organically for Holistic Well-being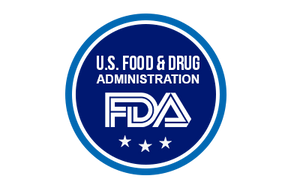 US FDA Approved
Stringent hazard checks and a thorough food supply security mechanism to deliver industry-safe products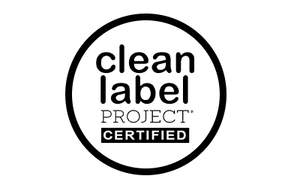 Clean Label Project
CLP Certification insuring food and consumer safety from Pollutants, Contaminants, Heavy Metal, pesticide residue & chemicals of concern, along with labelling truth.
FAQs
These Seeds are Raw or Roasted?

These Seeds are Raw or Roasted?

Can I Roast Them?

Yes, it can be enjoyed as a raw or roasted
for quick crunchy & munchy snack as per your preferences and convenience.

Are they peeled?

Yes, Neuherbs Pumpkin Seeds are raw,
unroasted, and deshelled to help you reap the health benefits of pumpkin seeds
without any extra efforts.

How many days do you take to deliver the orders?

We take 3-4 business days to deliver
normally, from the day of placing the order.

How can I track my order?

After placing the order, you will get an Order ID with which you can track the status of the order on our website. Once the order is shipped, we will provide you with a tracking link so that you can track the movement of your order.

How can I return a product?

Please note that the return and refund policies are different for each product.