Natural Omega Rolled Oats for Weight Management With Gluten Free for Men and Women
---
Tax included. Free Shipping Above ₹499.
Delivery:
Products are usually delivered in 2-4 days.
To make your regular breakfast extra nutritious, use Omega neuherbs Rolled Oats with the addition of Omega-3. This rolled oats with omega-3 will help you manage your weight, blood sugar levels and heart health.
Delivery: Products are usually delivered in 2-5 days.
Offers: Rs.150 Off on orders above Rs. 999. Code: NEU150
Offers: 15% Off on orders above Rs. 1499. Code: NEU15
Key Benefits
Helps Manage Weight

Rich in beta glucans and fiber to help you manage weight

Helps Manage Heart Health

Low in saturated fat, and contains omega-3 that helps manage blood cholesterol & blood pressure levels.

Helps Manage Blood Sugar Levels

Being high in fiber, slows down the absorption of food and help reduce the chances of instant spike of blood sugar levels
Key Ingredients
Naturally-Gluten Free

To support your weight management journey

Low In Saturated Fat

To deliver what is best for your heart

Zero Added Sugar

To deliver quality with safety for everyone
How To Use
For Breakfast

As a kick-start oatmeal bowl or masala porridge

For Lunch

As oats idli, oats poha, oats dosa, oats chilla and many more

For Sweet But Healthy Cravings

In granola bars, breads and puddings
Does it contains omega-3 from a non-veg source?

No, neuherbs Rolled Oats contains Omega-3 from Flax Seeds that are known to be naturally rich in this healthy nutrient.

I am diabetic can I take it?

Yes, rolled oats are shown to be good for managing blood sugar levels

What is its shelf-life?

neuherbs Rolled oats are best before 9 months from the date of manufacture.

Can I use it in making idli, dosa or other south indian dishes?

Yes, you can easily use these rolled oats for for making south indian recipes according to your taste preference.

Does it contain added sugar?

No, neuherbs Rolled Oats with omega-3 does not contain any added sugar.

Is it suitable for kids?

Yes, it can be enjoyed by children as well.

Does it tastes salty?

No, neuherbs Rolled Oats with Omega-3 is made without any added additives or flavours so it has it's own natural oats taste.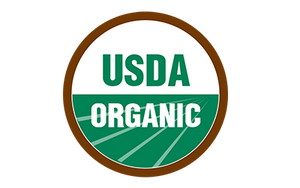 USDA Organic Certified
Certified products, Authentic Organic Ingredients, sourced organically for Holistic Well-being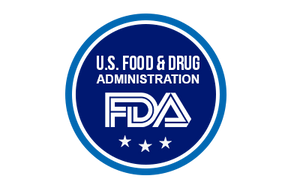 US FDA Approved
Stringent hazard checks and a thorough food supply security mechanism to deliver industry-safe products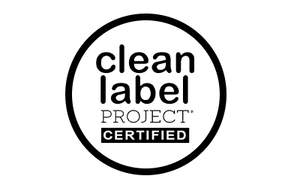 Clean Label Project
CLP Certification insuring food and consumer safety from Pollutants, Contaminants, Heavy Metal, pesticide residue & chemicals of concern, along with labelling truth.
FAQs
These Seeds are Raw or Roasted?

These Seeds are Raw or Roasted?

Can I Roast Them?

Yes, it can be enjoyed as a raw or roasted
for quick crunchy & munchy snack as per your preferences and convenience.

Are they peeled?

Yes, Neuherbs Pumpkin Seeds are raw,
unroasted, and deshelled to help you reap the health benefits of pumpkin seeds
without any extra efforts.

How many days do you take to deliver the orders?

We take 3-4 business days to deliver
normally, from the day of placing the order.

How can I track my order?

After placing the order, you will get an Order ID with which you can track the status of the order on our website. Once the order is shipped, we will provide you with a tracking link so that you can track the movement of your order.

How can I return a product?

Please note that the return and refund policies are different for each product.
Great breakfast
This oats is a great option for breakfast ❤️🥰
Natural Omega Rolled Oats for Weight Management With Gluten Free for Men and Women
One of the best quality oats
This was one of the best oats, quality, packaging top notch, no faul smell, not a single trace or residue of any other seeds and nuts, thank you Neuhurbs 😊
Natural Omega Rolled Oats for Weight Management With Gluten Free for Men and Women
Very Good For Hair, Skin And Overall Heart Health
I Am Using This Oats From Last 1 Month It's give me Very Satifised Result. this Oats Can give u all nutrients which are need in daily life. Everyone try with begginer pack
Great breakfast
This oats is a great option for breakfast ❤️🥰
Natural Omega Rolled Oats for Weight Management With Gluten Free for Men and Women
One of the best quality oats
This was one of the best oats, quality, packaging top notch, no faul smell, not a single trace or residue of any other seeds and nuts, thank you Neuhurbs 😊
Natural Omega Rolled Oats for Weight Management With Gluten Free for Men and Women
Very Good For Hair, Skin And Overall Heart Health
I Am Using This Oats From Last 1 Month It's give me Very Satifised Result. this Oats Can give u all nutrients which are need in daily life. Everyone try with begginer pack