Heart Care & Stress Relief Pack - Fish oil for Heart & Brain & Ashwagandha Tablets for Stamina & Energy Levels and Superfood Mix for Weight Lose.
---
Tax included. Free Shipping Above ₹499.
Delivery:
Products are usually delivered in 2-4 days.
Enhance your health and nutrition goals with neuherbs Heart Care & Stress Relief combo. The outstanding combo pack consists of Deep Sea Fish Oil, Ashwagandha 1000 Plus, and Super Food Mix. The Fish Oil will help you boost heart and brain health, Ashwagandha will improve stamina, strength & relives stress and Super Food Mix will satisfy your hunger nutritionally. It's an exceptional formula to live a healthy life.
— Key Benefits —
Improves Heart and Brain

Omega-3 fatty acids from fish oil are known to manage heart health by maintaining blood cholesterol levels. On the other hand, the use of ashwagandha has been found beneficial for managing stress, anxiety, and depression. It also enhances calmness and ensures sound sleep.

Boost Stamina and Immunity

Ashwagandha is a known Ayurvedic Rasayana that has the ability to improve stamina, strength & reduce inflammation. It also possesses antioxidant activity that helps fight free-radical damage and enhance the body's defense system.

Manage Weight and Bone

Omega-3 (EPA +DHA) has been found to improve bone & joint strength which can help manage bone health. Whereas, the Superfood Mix is high in protein and fiber, which might help you lose weight by giving a feeling of fullness.
— Key Ingredients —
Seeds, Nuts, and Berries

To offer essential nourishment of fat, protein & fiber

Omega-3 Fatty Acid

To deliver a better health solution

Ashwagandha Extract

To rejuvenate health & improve quality of life
— How To Use —
Take 1 softgel of Fish oil with breakfast and another with dinner

Take 1 tablet of Ashwagandha 30 minutes after lunch and another 30 min before sleeping

Use Superfood Mix anytime, anywhere to feed your hunger cravings

Which fish has been used for this?

neuherbs Deep Sea Fish Oil is made from deep sea cold water fatty fish sardine.

Is this fish oil heavy metal tested?

Yes, neuherbs Deep Sea Fish Oil is tested for heavy metals tested.

Is this ashwagandha suitable for healthy people?

Yes, Ashwagandha is a natural ancient Ayurvedic herb which is useful in providing health benefits like boosting stamina, strength, enhancing sound sleep, immunity.

Does this ashwagandha help in improving sleep quality?

Yes, Ashwagandha is a natural adaptogen that help provide calmness and improve quality of sleep.

How much ashwagandha will I get?

neuherbs Ashwagandha 1000 Plus is an extraordinary formulation that offers high strength of 1000 mg Ashwagandha extract per serving (2 tablets) with 3.5 % withanolides per serving.

Can I use this superfood mix while travelling?

Yes, it comes in food grade zip lock pouch which you can carry with you anywhere.

Is this superfood mix roasted?

No, neuherbs Superfood Mix is raw, unroasted for better health.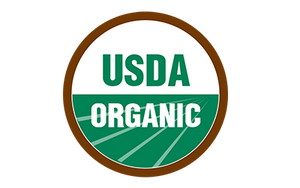 USDA Organic Certified
Certified products, Authentic Organic Ingredients, sourced organically for Holistic Well-being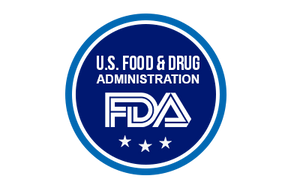 US FDA Approved
Stringent hazard checks and a thorough food supply security mechanism to deliver industry-safe products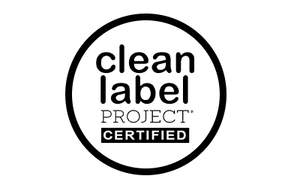 Clean Label Project
CLP Certification insuring food and consumer safety from Pollutants, Contaminants, Heavy Metal, pesticide residue & chemicals of concern, along with labelling truth.
FAQs
These Seeds are Raw or Roasted?

These Seeds are Raw or Roasted?

Can I Roast Them?

Yes, it can be enjoyed as a raw or roasted
for quick crunchy & munchy snack as per your preferences and convenience.

Are they peeled?

Yes, Neuherbs Pumpkin Seeds are raw,
unroasted, and deshelled to help you reap the health benefits of pumpkin seeds
without any extra efforts.

How many days do you take to deliver the orders?

We take 3-4 business days to deliver
normally, from the day of placing the order.

How can I track my order?

After placing the order, you will get an Order ID with which you can track the status of the order on our website. Once the order is shipped, we will provide you with a tracking link so that you can track the movement of your order.

How can I return a product?

Please note that the return and refund policies are different for each product.
Good
Effective product
Good result
Fish oil is the best product of neuberb in its quality and the ashwagandha seems okay but the Supermix is good so overall the heart care combo is good to boost immunity and for your health
Best product I will recommend to all people
All okay
the good combo & super product
Good
Effective product
Good result
Fish oil is the best product of neuberb in its quality and the ashwagandha seems okay but the Supermix is good so overall the heart care combo is good to boost immunity and for your health
Best product I will recommend to all people
All okay
the good combo & super product