Neuherbs True vitamin - Multivitamin Tablets With Antioxidants Blend & Herbs - Vitamins Tablets For Daily Wellness - Helps Support Overall Strength - 30 Tablets
---
Tax included. Free Shipping Above ₹499.
Delivery:
Products are usually delivered in 2-4 days.
Neuherbs True-vitamin with Antioxidants Blend is an extraordinary multivitamin tablet which is formulated with 27 key ingredients that are validated by science to provide various health benefits. Neuherbs Multivitamin is a solution for today's unhealthy habits of binging on fast food that only offers empty calories & zero nutrition. We designed this formula of Multivitamin (Vitamin A, E, C, D & B complex) Multimineral (Zinc, Magnesium, Copper, Selenium,) , Multiherbs (Korean ginseng, Ginkgo biloba, Liquorice extract) & Multi-antioxidants (N-acetyl-L-cysteine, Bilberry extract, Grape Seed extract, Pomegranate extract) to help you provide overall strength, energy, enhanced immunity, muscles support heart, brain health and improve quality of life.
Delivery: Products are usually delivered in 2-5 days.
Offers: Avail Extra Rs 50 Off On Your Order. Code: nu50
Offers: 15% Off on orders above Rs. 1499. Code: NEU15
Key Benefits
Multivitamin Tablets For Boosting Energy

It contains essential nutrients like vitamins, minerals & N-acetyl-L-cysteine to help enhance stamina & energy levels for the whole day.

Multivitamin Tablets For Brain & Heart

It contains ingredients like Ginkgo Biloba, Vitamin B12, Vitamin E that are known to be beneficial for sharp memory & active heart.

Multivitamin Tablets For Immunity

It containsVitamin C, Bilberry, Grapeseed, Pomegarante fruit extract that are found to be potent antioxidants that boost up immunity and fight with disease causing common illnesses.
Key Ingredients
Bilberry Extract

To provide antioxidants care

Iodine

To maintain thyroid functioning

Panax ginseng

To enhance Stamina
How To Use
Take 1 Tablet

With 1 glass of water

Once a day 30 min after your meal
Only one tablet would be adequate for fullfilling nutrients needs?

neuherbs True Vitamin is a once a day formula that you have to take only once in a day, which can help fulfill daily nutrients needs of Vitamins, Minerals which we are not able to attain by regular diet. It contains nutrients as per the recommended daily allowance for one day along with some special nutrients and herbs.

What is the manufacturing date?

It is a bit difficult to confirm the exact manufacturing date of the product, as its production takes place every month. The date depends on the stock that you have received from the respective marketplace. But as neuherbs believes in delivering the quality product, the shelf life of neuherbs True Vitamins With Iodine is 18 months from the date of manufacture.

Is it dope-free?

Yes, neuherbs True Vitamin is dope-free to make it suitable for everyone specially athletes or fitness lovers.

Is it helpful in weight loss?

neuherbs True Vitamin is a daily multivitamin formula that contains 12 Vitamins, 8 Minerals & extra herb support with iodine, and is Vitamin K free. This formula helps you fulfill nutrient requirements while you are on your weight loss journey.

Why it doesn't contain Vitamin K?

neuherbs True Vitamin is vitamin K free, so that people who are taking blood thinner for their heart can also take advantage of this 360 degree formulation.

Does it contains preservatives?

No, neuherbs True Vitamin is preservatives free to provide you a quality and safe product.

Does it have any side effects?

neuherbs True Vitamin contains daily needed vitamins, minerals and additional support of some herbs which are sceitificaly studied. Thus, it does not have any known or proven side effects.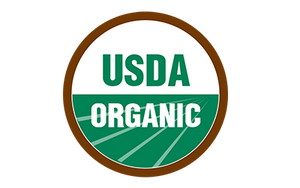 USDA Organic Certified
Certified products, Authentic Organic Ingredients, sourced organically for Holistic Well-being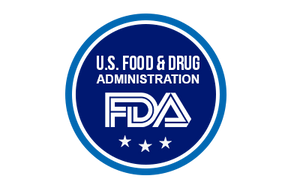 US FDA Approved
Stringent hazard checks and a thorough food supply security mechanism to deliver industry-safe products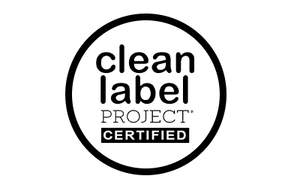 Clean Label Project
CLP Certification insuring food and consumer safety from Pollutants, Contaminants, Heavy Metal, pesticide residue & chemicals of concern, along with labelling truth.
FAQs
These Seeds are Raw or Roasted?

These Seeds are Raw or Roasted?

Can I Roast Them?

Yes, it can be enjoyed as a raw or roasted
for quick crunchy & munchy snack as per your preferences and convenience.

Are they peeled?

Yes, Neuherbs Pumpkin Seeds are raw,
unroasted, and deshelled to help you reap the health benefits of pumpkin seeds
without any extra efforts.

How many days do you take to deliver the orders?

We take 3-4 business days to deliver
normally, from the day of placing the order.

How can I track my order?

After placing the order, you will get an Order ID with which you can track the status of the order on our website. Once the order is shipped, we will provide you with a tracking link so that you can track the movement of your order.

How can I return a product?

Please note that the return and refund policies are different for each product.
Prepaid Product undelivered
No attempts of delevery has been made till now but they say i was not available..
Prepaid Product undelivered
No attempts of delevery has been made till now but they say i was not available..